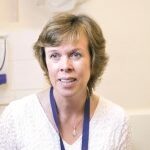 Clare Shaw, PhD, RD
Consultant Dietitian The Royal Marsden NHS Foundation Trust
Clare is a Consultant Dietitian at The Royal Marsden NHS Foundation Trust and has specialised in working with oncology patients for over 30 years.
She is the lead for Therapy Research at the Royal Marsden, encouraging and supporting Allied Health Professionals to undertake research.  Clare is a member of the NIHR Cancer and Nutrition Collaboration and is the Nutrition lead for the Institute of Cancer Research and Royal Marsden Biomedical Research Centre to support more research in this area.  She was co-chair of the Nutrition working group in the Prehabilitation for people with cancer report published in July 2019.
She has published numerous research articles on nutrition and cancer and the rehabilitation needs of people with cancer.  Clare has published a textbook entitled Nutrition and Cancer and is the author of the Royal Marsden Cancer Cookbook.
She was awarded a Fellowship of the British Dietetic Association in 2016.  She is the Research and Education Officer for the BDA Oncology Specialist Group and a European Specialist Dietetic Network committee member for the European Federation of the Association of Dietitians.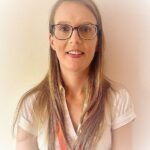 Kelly Wade-Mcbane, BSc Hons, PgDip RD
Cancer prehabilitation transformation fellow at Imperial College Healthcare NHS Trust
Kelly is a Cancer Prehabilitation Transformation Fellow at Imperial College Healthcare NHS Trust and has been specialising in cancer care for over 10 years.
She is the Education, Training and Research Officer for the British Dietetic Association Head and Neck Oncology Sub Group, encouraging a culture of research and evidence-based practice.
She is also a member of the Pan London Cancer Prehabilitation Community of Practice and the Macmillan Allied Health Professional Expert Advisory Group, sharing learning and expertise to drive change to improve cancer pathways and support the learning and development of other healthcare professionals.
She was a co-author of the dietetic chapter 'Nutritional management in the treatment of head and neck cancer patients for the new ENT UK guidelines, which are due to be published later this year. Kelly won a highly commended award from The British Association of Head and Neck Oncology (BAHNO) in 2019 for her work on weight change during radical radiotherapy.
She has recently been awarded a pre-doctoral fellowship, which she is due to start in September 2022 to continue her research in non-surgical cancer prehabilitation.