(Honorary) EFAD Fellows should also be individuals who are seen to add value to the profession, often through their leadership skills, and have an active ongoing involvement with the EFAD. EFAD Fellowship is reserved for individuals who have been nominated and supported by their peers in recognition of outstanding professional qualities.
EFAD Fellows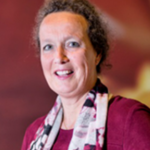 2019 - Marian de van der Schueren
The Netherlands
Marian has built up a multifaceted and thorough expertise in the dietetic field of patient care, research and education in almost 30 years. Her research activities cover most of the professional field of dietetics.
She maintains regional, national and international networks in healthcare, research and education. Her goal is to use her ability to inspire people to get along in both the professional field and research to take dietetics to a higher level.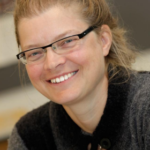 2018 - Prof. Agneta Hörnell, Umea University
Sweden
Agneta graduated as a dietitian in 1987 and worked clinically for about a year before slipping into research. During the following 30 years she worked with various professional groups both in research and teaching at university. She has been engaged in EFAD since 2006 when her Department became a member of DIETS. She was a member of the Executive Committee 2010-2016, and ESDN Food Service from 2017.