The HealthyW8 Project
HealthyW8, a European-funded initiative, seeks to enhance obesity prevention in Europe by implementing a digital-based healthy lifestyle recommender system. The project's core focus lies in catering to individual needs and preferences, encompassing diet, physical activity, and psycho-emotional aspects to promote sustainable wellness.
With an impressive consortium of 24 partners, including EFAD (European Federation of the Associations of Dietitians), the project is poised to make a substantial impact. EFAD, representing European dietitians, will play a pivotal role in shaping the project deliverables, ensuring evidence-based dietary guidelines and strategies are incorporated into the system's recommendations.
By adopting a holistic approach that addresses multiple facets of health, HealthyW8 aims to provide personalized and accessible recommendations to a wide audience across Europe. From schoolchildren to young adults and the elderly, HealthyW8 is committed to targeting individuals across all life stages. By incorporating advanced bio-marker assessments, eHealth interventions, and gamification techniques, the project surpasses conventional methods, paving the way for sustainable behavioural changes.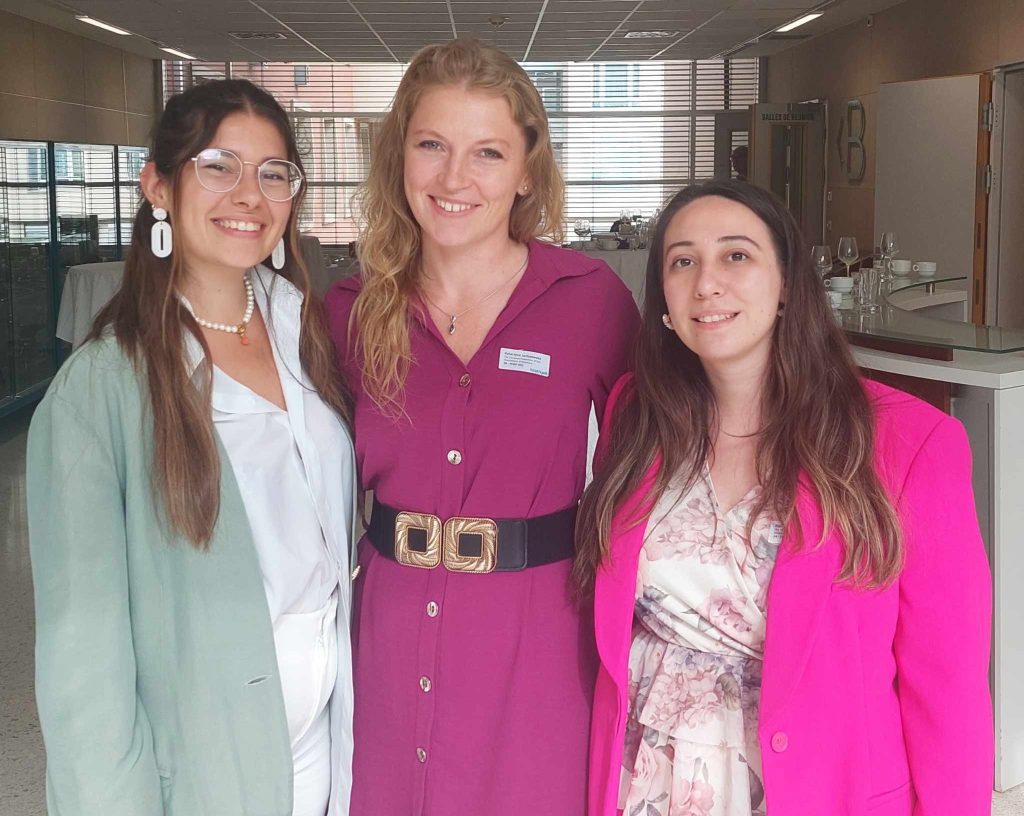 The kick-off meeting in Luxembourg
The much-awaited HealthyW8 Project Kick-off Meeting took place on 19th July in Luxembourg, marking the beginning of a groundbreaking 5-year mission in combating obesity. With the participation of 24 partners from 9 countries, the meeting served as an exceptional platform to introduce this innovative initiative that seeks to revolutionize obesity prevention through a state-of-the-art digital-based healthy lifestyle recommender system.
EFAD was represented by the Project's Officers Marianna Kalliostra (left) and Ezgi Kolay (right) and EFAD's Lead on Project Management Katarzyna Janiszewska (middle).