EFAD and EUFIC are pleased to announce they have entered into a synergic and fruitful collaboration. With an increasingly critical role in bridging science miscommunication and facilitating healthier and more sustainable lifestyles, both organisations recognize that they need to accelerate and enhance the promotion of evidence-based decision-making and the empowerment of shifting to healthier and sustainable diets.
The synergy between EFAD and EUFIC is going to be so dynamic moving forward towards the achievement of sustainable diets and food systems.
EFAD and EUFIC will continue to join forces in relevant projects and campaigns that will benefit both organisations' member communities and therefore the consumers and the general public.
The European Food Information Council (EUFIC) is a consumer-oriented non-profit organisation founded to make the science behind our food and health more accessible and easily understood. EUFIC aims to empower and facilitate healthier, more sustainable diets and lifestyles through science-based information and activities.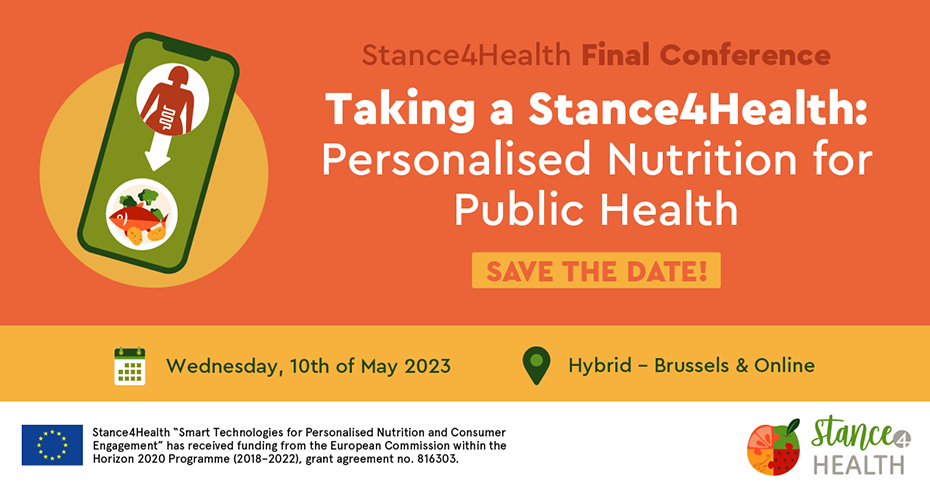 Stance4Health fights the rise in non-communicable diseases by empowering consumers to live a healthier lifestyle through an i-Diet app."
Don't miss the final conference, "Taking a Stance4Health – Personalised Nutrition for Public Health", which will take place on May 10th, 2023, in Brussels. The conference will also be available online.
The conference will provide an overview of the current opportunities and challenges of the personalised nutrition landscape, showcase recent research results, and explore the potential of personalised nutrition to improve public health outcomes.
Read more.