We are excited to invite you to an upcoming webinar on the EFAD Balanced Breakfast Toolkit – From Evidence to the Dietetic Practice. The EFAD Breakfast Toolkit project outcomes and materials will be introduced during the webinar.
The EFAD Breakfast Toolkit Project was launched to translate nutrient recommendations for breakfast into practical advice for individuals and health professionals. EFAD leads the project and collaborates with two research teams from Austria and Spain to develop a toolkit for dietitians to educate patients on building a healthy breakfast based on the International Breakfast Research Initiative (IBRI) Europe breakfast recommendations.
The speakers at the webinar will highlight the significance of breakfast, the need for variety in breakfast choices, and provide recommendations for a balanced breakfast. They will also give an overview of the Breakfast Toolkit project and the Balanced Breakfast Recipe Booklet and explain how dieticians can incorporate them into their dietetic practice.
The webinar provides valuable insights and knowledge to enhance your understanding of a balanced breakfast and introduces science-based practical materials to implement into dietetic practice.
The latter part of the webinar will highlight an engaging live discussion.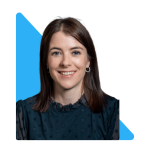 Sinead Hopkins
Principal Nutrition Scientist, PhD
Sinead is a highly experienced nutrition professional with almost two decades of expertise in the field. She began her career as a clinical dietitian before transitioning to academia and earning her PhD. Currently, she holds the role of Principal Nutrition Scientist at Cereal Partners Worldwide. Sinead's areas of expertise include dietary survey methodologies, fortification practices, breakfast and whole grain science. She played a key role in establishing the International Research Breakfast Initiative, which aims to develop nutrient-based recommendations for a balanced breakfast on a regional basis. She has published several papers on the topics of whole grain and breakfast consumption patterns and recommendations.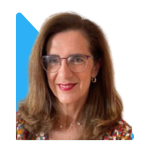 Elena Alonso-Aperte
Nutrition Scientist, PhD
Elena Alonso-Aperte, PhD, is a Pharmacist and Food Technologist with expertise in Nutrition. Professor and researcher since 1996, she has been developing her professional life in the Faculty of Pharmacy at San Pablo CEU University, as a Full Professor in Nutrition and Food Science. She directs the Food and Nutrition in Health Promotion research group (CEUNutriFOOD). She has held various university management positions, including Department Director and Department Secretary. From 2009 to 2022, as Vice-Dean, she has been commissioned for the design of new undergraduate and master curricula, especially those related to nutritional sciences and dietetics.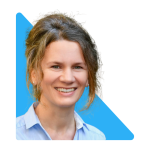 Elisabeth Farmer
Dietitian
Elisabeth Farmer is a dietitian specialising in endocrinology, particularly diabetes, lipid metabolism, and bariatric surgery. She is also an academic staff member and international coordinator for the Bachelor's Program in Dietetics at the University of Applied Sciences for Health Professions Upper Austria.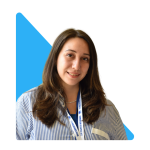 Ezgi Kolay
Project Officer, Dietitian MSc
Ezgi Kolay is a dietitian with a master's in food science and nutrition.  She took part in public health nutrition research and is currently working as a project officer on EuHHAC, HealthyW8 and Breakfast Toolkit projects at EFAD. She is also Joint-President of the European Network of Dietetic Students (ENDietS).